Credo Trust is convenient, efficient and affordable. We've optimized efficiency with a portal based solution that schedules and manages scans, distributes actionable reports and provides remediation workflow and tracking features.   We scan your environment using a secure, dedicated scanning appliance located on your network infrastructure. We pass on the savings from our efficiency to you, our customer.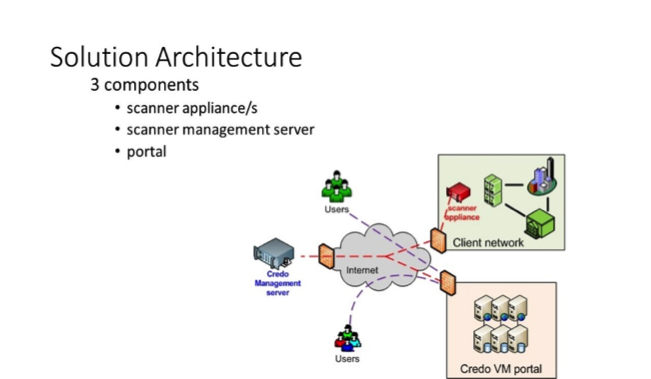 Credo Trust provides relevant and actionable reporting. Get away from the "thudware" typical of many solutions. Our actionable reports focus on the reader – business system owner, IT manager, IT system administrator, security or compliance officer, etc. Workflow features deliver the correct level of report to the right consumers within your organization. We provide the tools to let you focus on remediation, tracking of remediation efforts and baseline measurement of your security posture.
Our solution is secure, hosted in a mature data centre facility with full availability features. For Canadian customers with data sovereignty concerns, Credo Trust is entirely owned, hosted and operated within Canada.